Cathrin Eckerlein: Holocaust-Literature – Approaches from Education Students
Biographical Statement
Starting at an early age I was very interested in the history of National Socialism and the individual fates of people's who suffered or died from the racial fanaticism of the National Socialists. I always asked myself: "Why?".
Why did things go so wrong that millions of people suffered under the totalitarian ruling of the National Socialists?
Why did witnesses and confidants keep silent and watch inactively?
Why should we today, in the 21st century, still deal with this topic, even though we are not responsible for the past of our country and we don't have authentic and emotional access to the topic due to the temporal distance?
In regards to the passing of witnesses, the last question seems central to me. It is our responsibilities to pass remembrance of the victims on to the next generation, making sure that something like that will never happen again.
The following picture illustrates my current point of few: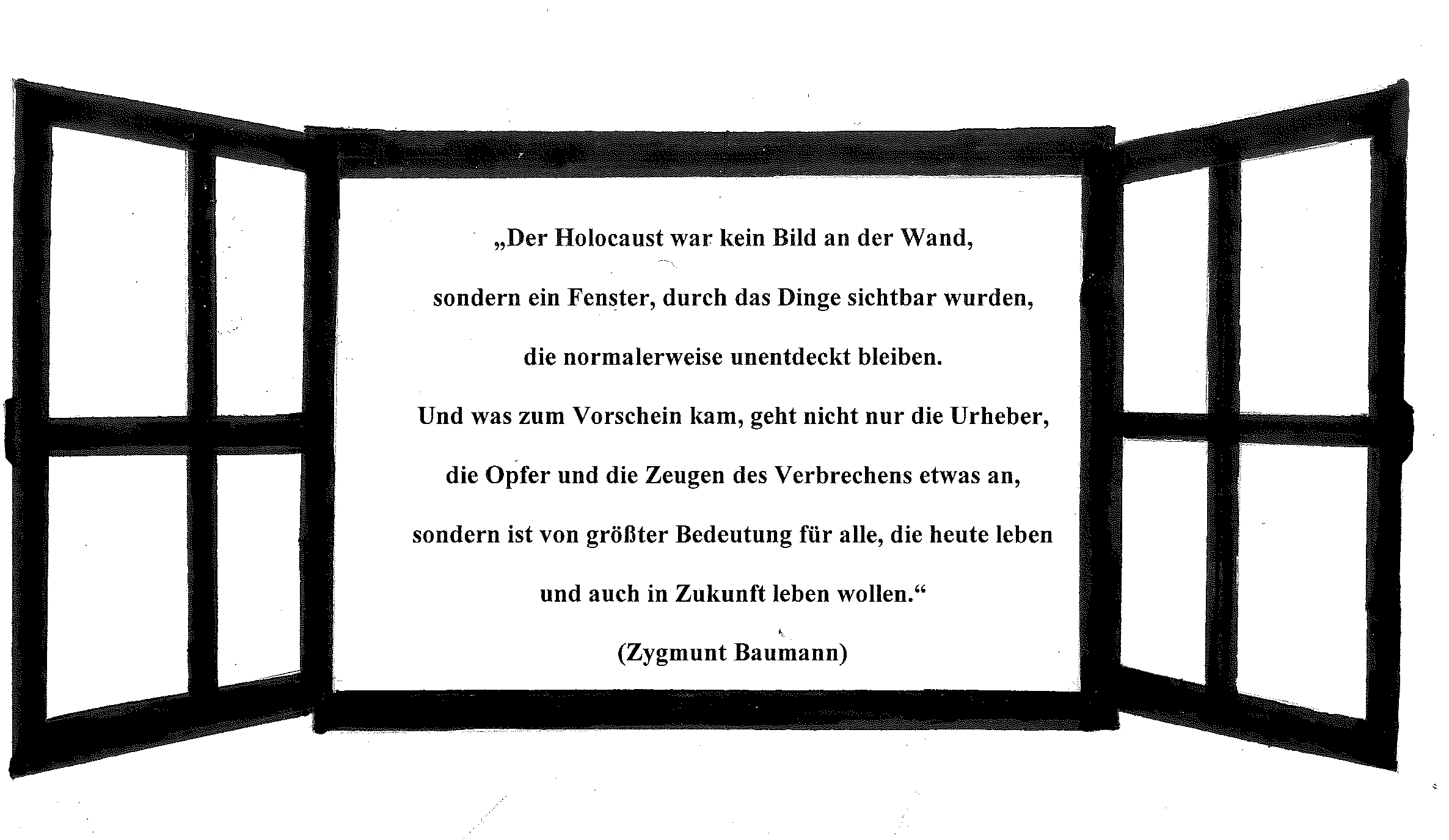 Private Illustration, taken December 2016
Research interest
Since summer 2015 I have been concentrating my research on the education of students and their ways of verbal and written processing of the holocaust. As a part of my graduate thesis German and Polish students were interviewed and asked how the holocaust relates to them. I evaluated and analyzed the students' statements using the conversation analysis introduced by Deppermann. My goal was to find out how students talk about the holocaust, how relevant the holocaust is for them and which didactical concepts are used to gain access to a distant and cruel part of history.
After my graduation thesis in spring 2016, I spent a lot of time reading reports from victims and perpetrators. Currently, I am especially interested in how education students deal with holocaust literature, specifically: Which individual approaches to they choose? Which didactical concepts do they use to make the described events meaningful?
Contact